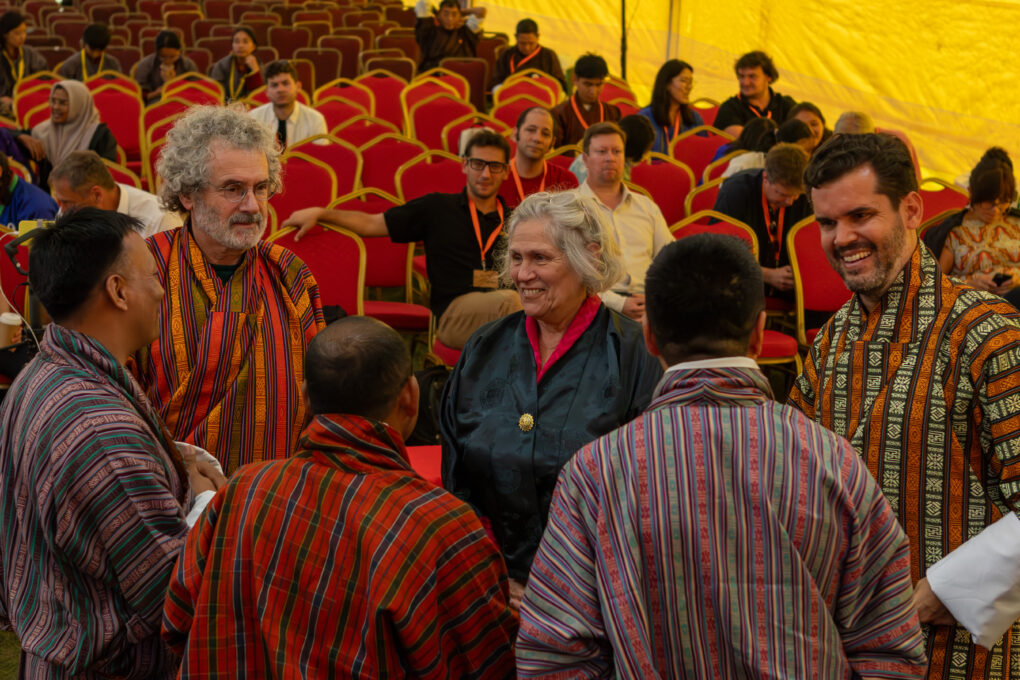 Fab City Summit 2023 at Fab23 Bhutan
Fab City Foundation Celebrates Milestone Achievements at the Fab City Summit in the Fab Kingdom of Bhutan
Thimphu, Bhutan, July 28, 2023.
The Fab Kingdom of Bhutan reaffirms its dedication to the Fab City Global Initiative, while Augsburg, Cordoba, and Oulu become the latest additions to the network of Fab Cities.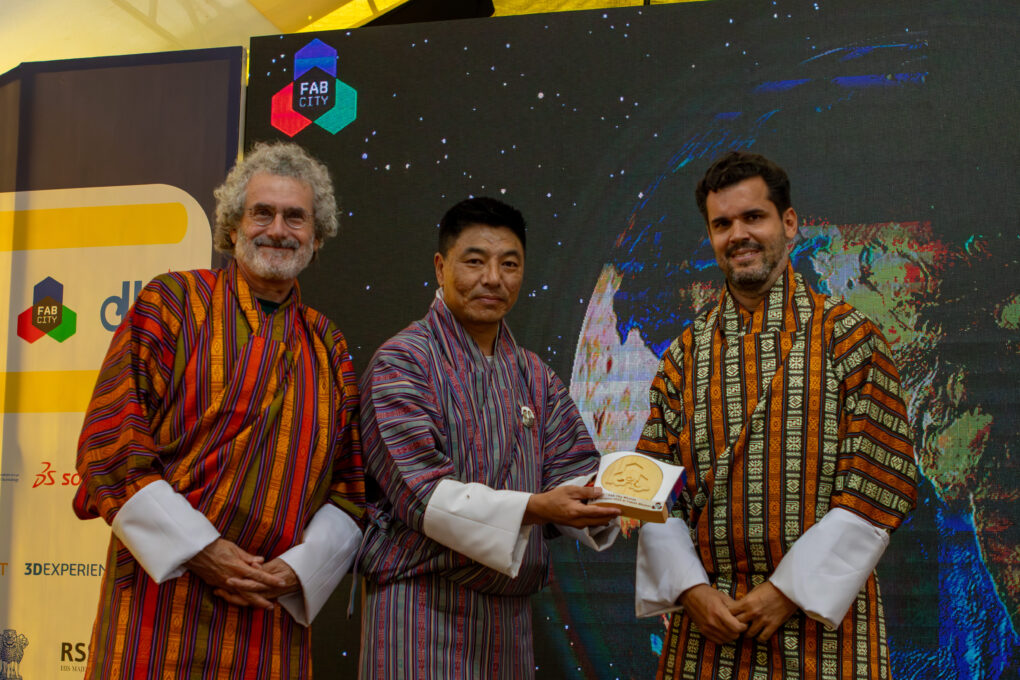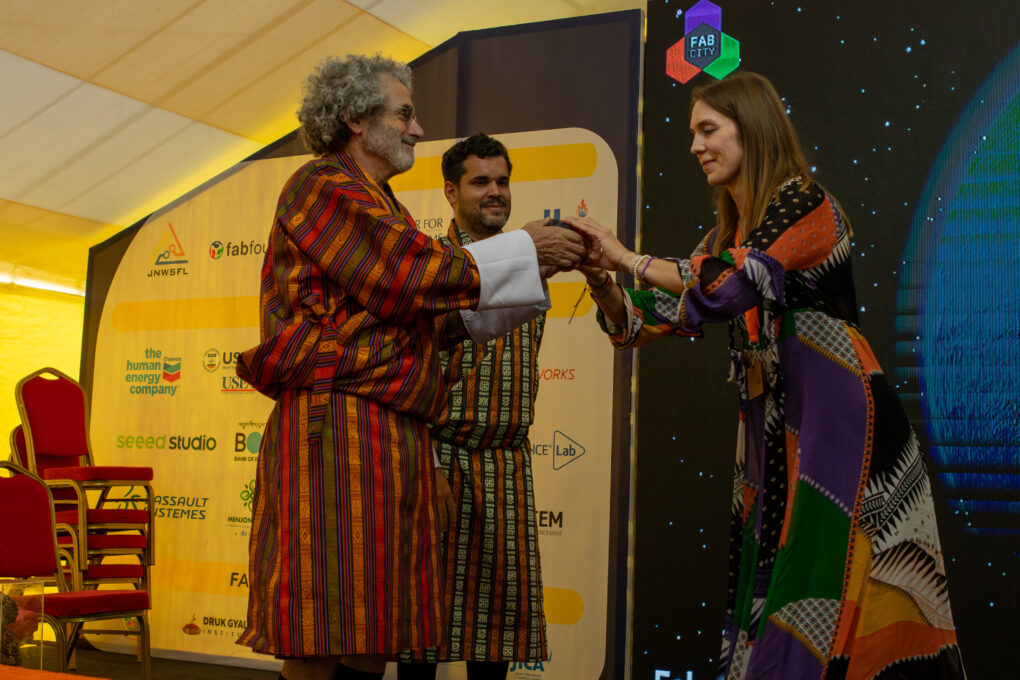 With the addition of these three cities, Fab City Foundation surpassed the significant milestone of 50+ localities within its ever-growing network. This remarkable growth signifies a pivotal step closer to realizing the organization's vision of global interconnectedness and a shared commitment to sustainable urban development.
---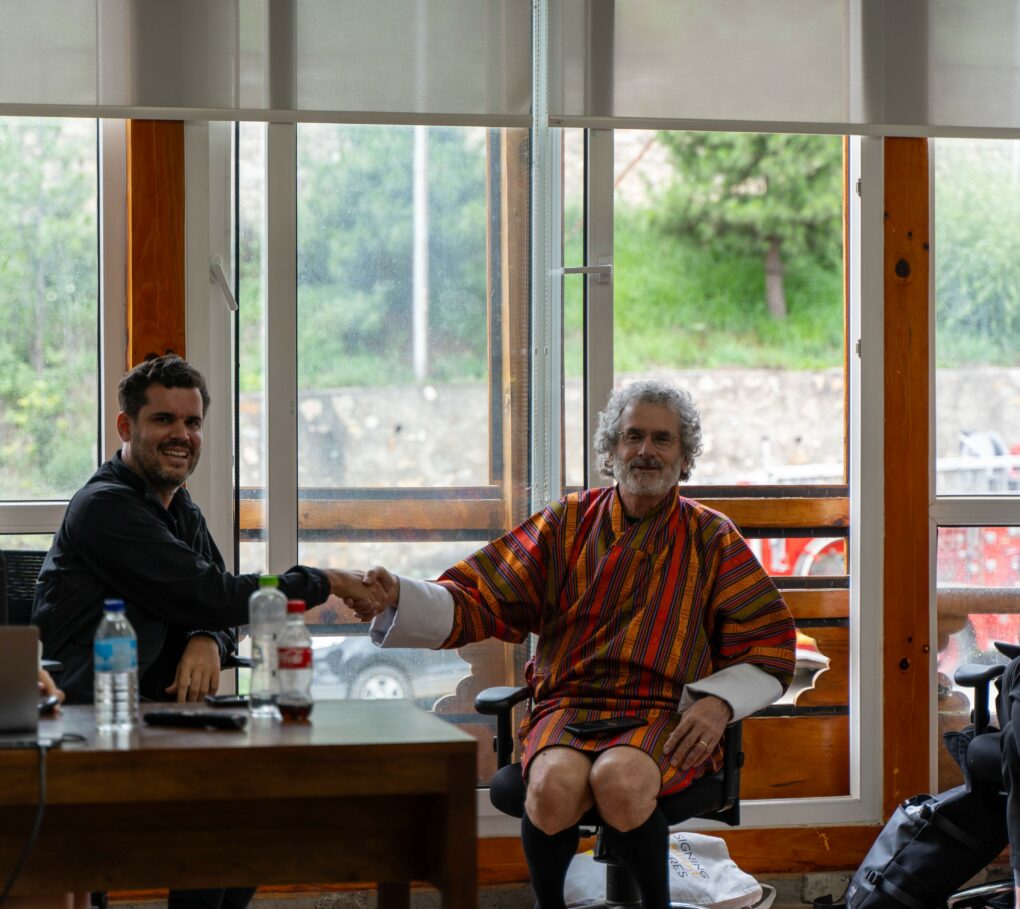 Professor Gershenfeld: A Year from Now, every Fab City network member needs a number.
Professor Gershenfeld joined the Fab City Full Stack Bootcamp at Fab23 Bhutan to set another challenge for cities. In light of the upcoming 10 year anniversary of the first Fab City pledge in Barcelona in 2014, Professor Gershenfeld has challenge Fab City Network members to get serious about the metrics they use to prove their relevance to the Fab City roadmap. He stressed that spiral innovation is key to ensuring the metrics chosen develop inline with the growth and development of each city location. ´Bad standards at the right time´ is the approach we need to take. He stressed the importance of making efforts to seek and test metrics as a global community, which will be supported by his latest venture: Fab City Labs, spaces dedicated to building the technology needed for cities to produce everything they consume. More to come.
---
Two groundbreaking initiatives were launched at the event: the Digital Ecosystem Declaration and the Fab City Awards
Fab City Foundation proudly launched the Digital Ecosystem Declaration, aligning with their strategic agenda to enhance global digital collaboration.
Through collaborative design, guiding principles for network engagement and digital platform development were crafted. The initiative originated in Hamburg as part of the Interfacer project. involving a two-day workshop that led to the identification of seven core principles: openness, accessibility, autonomy, fairness, modularity, inclusivity, and ecology. To expand perspectives, an online consultation broadened the input, adding values like freedom, glocality, participation, and transparency. These inputs were further distilled into a comprehensive set of values, nurturing the foundation's future digital engagements within the Fab City ecosystem.
Gratitude extends to the initial contributors and current signatories, including representatives from Fab City Hamburg, Universitat de Girona, Fab Lab Reykjavik, Rotterdam University of Applied Sciences, Onl'fait, University of Tuebingen, FAB CITY SUMEDANG, Internet of Production, Institute Fab Lab Brasil, FACENS, We Do Fablab, Creatives' World, North American Indian Center of Boston, House of All UG, Fab Lab Barcelona and the Distributed Design Platform.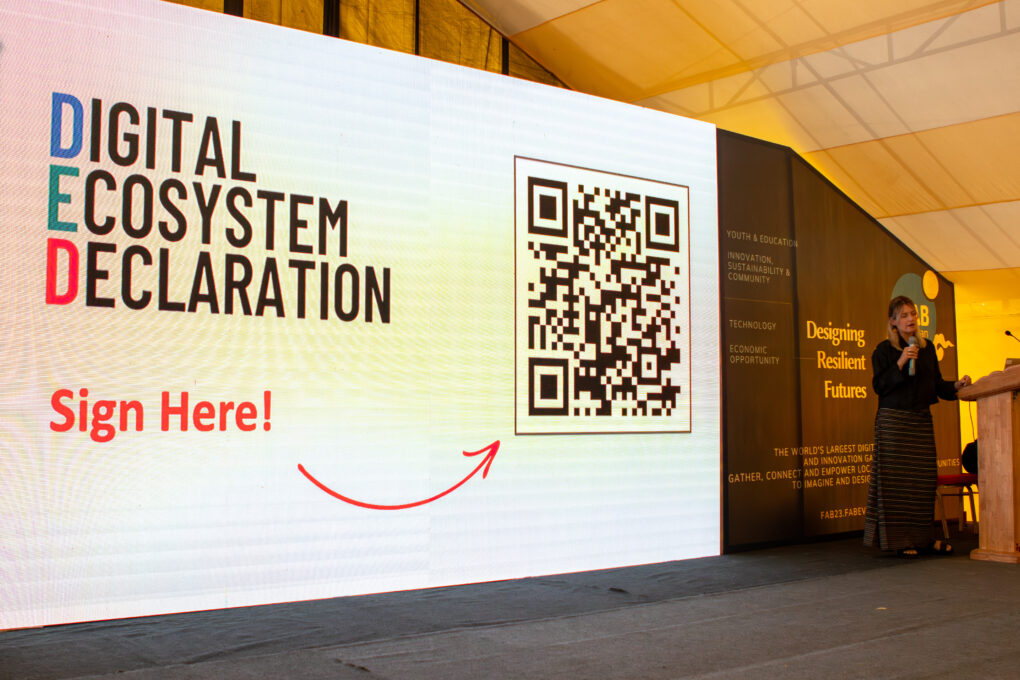 The declaration remains an evolving document, in harmony with the network's ongoing innovation and commitment to shaping a digital future. Everyone is invited to join by signing the declaration, as Fab City Foundation continues its journey toward a dynamic and interconnected tomorrow.
---
Amplify local accomplishments on a global scale.
With a decade-long collaboration with the Fab City Network, there has been a remarkable evolution in the projects and initiatives emerging from network members. However, Fab City Foundation acknowledges the need to amplify these accomplishments on a global scale. To address this, they are introducing the inaugural Fab City Awards. This initiative aims to comprehensively compile local-level initiatives within the network.
Fab Cities, Fab Regions, and Fab Nations are all encouraged to participate by submitting their initiatives, offering a chance to secure exciting prizes.
"We hope all our members will submit and to be showcasing the incredible initiatives that are happening at the local level. The Fab City Awards will help us collect them in one central space to celebrate them all." Said Kate Armstrong, Strategy Director of Fab City Foundation.
---
Master in Distributed Design and Innovation (MDDI) experience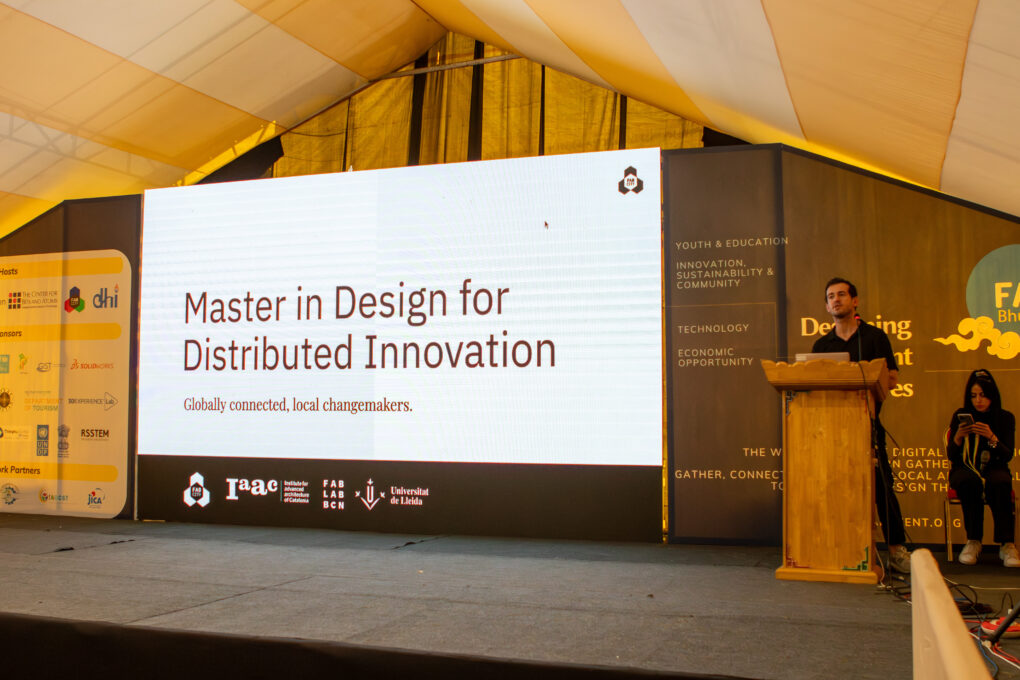 This Panel, facilitated by one of the two directors of the Master's program, Tomas Vivanco, featured three standout students from the just-concluded academic year.
They all developed a professional level of understanding of the implications of design and its relationship with natural, technological and social ecosystems.
Giulia Conforti Montasell, hailing from Frankfurt, Germany, embarked on a mission to combat food waste across Europe using fermentation biotechnology. By forging collaborations with local markets and her daughter's school, Giulia's innovative approach not only curbs food wastage but also promotes health and wellness. Her journey from European parliamentarian to daring entrepreneur speaks volumes of MDDI's inspiration.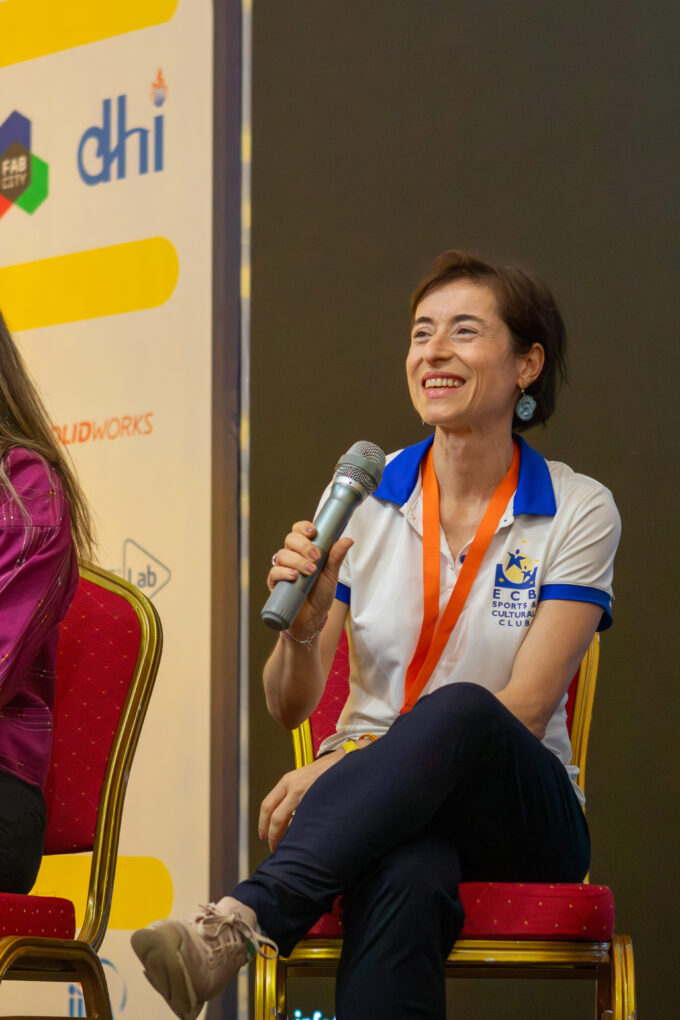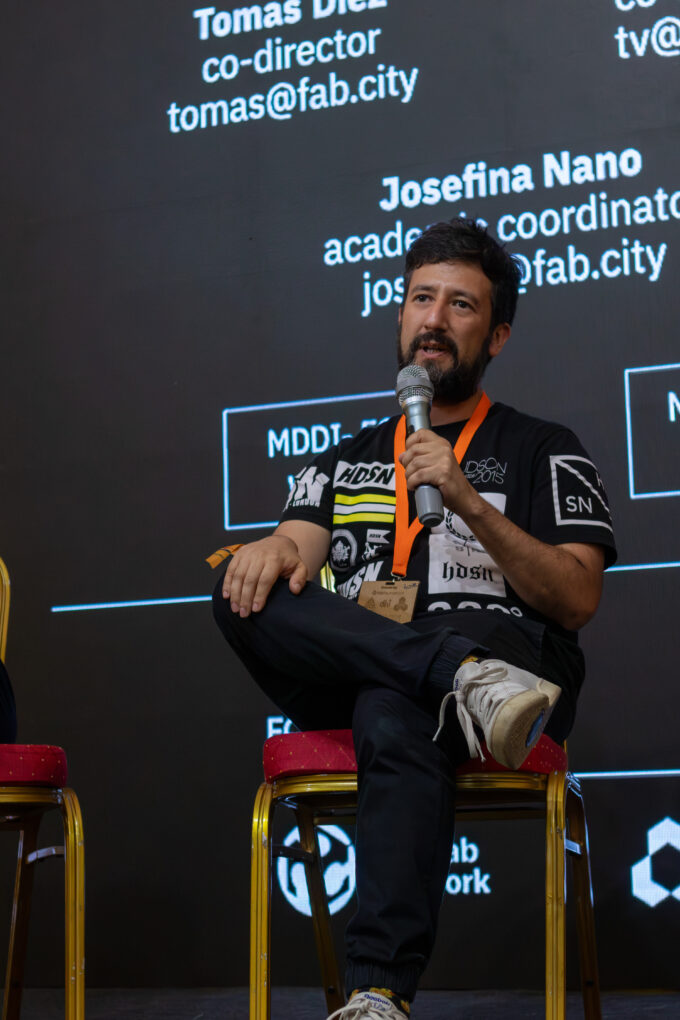 Victor Freundt, a pioneering industrial designer from Peru and founder of the first Fab Lab in Latin America,Fab Lab Lima in 2009 found fresh inspiration through his MDDI journey. His participation ignited the inception of the innovative Tourism Lab, where Victor combines digital fabrication skills with community development expertise. This groundbreaking initiative aims to reshape tourism by fostering collaborations and circular innovations, linking artisans, tourists, and Fab Labs. Victor's MDDI experience showcases how knowledge can be harnessed for real-world change, echoing the values of Fab Labs and the broader Fab City movement.
Annie Ferlatte, a skilled architectural technician and industrial designer from Montreal, Quebec, is dedicated to advancing sustainable and forward-thinking design in her community. Through immersive learning in a full-stack program, she turned her project concepts into tangible realities, directly benefiting her community. Annie's project tackles the shift from nature-rich outdoor spaces to indoor-focused lifestyles, highlighting the decline in sensory benefits and health risks posed by indoor air pollutants. She achieves this by applying permaculture principles to indoor environments, reintroducing diverse plants, microorganisms, fungi, and animals. The ultimate aim is a universally adaptable method that brings nature indoors, promoting well-being through local adaptability and resource awareness. From idea to execution, the fab lab was pivotal in her journey to make a meaningful real-world impact.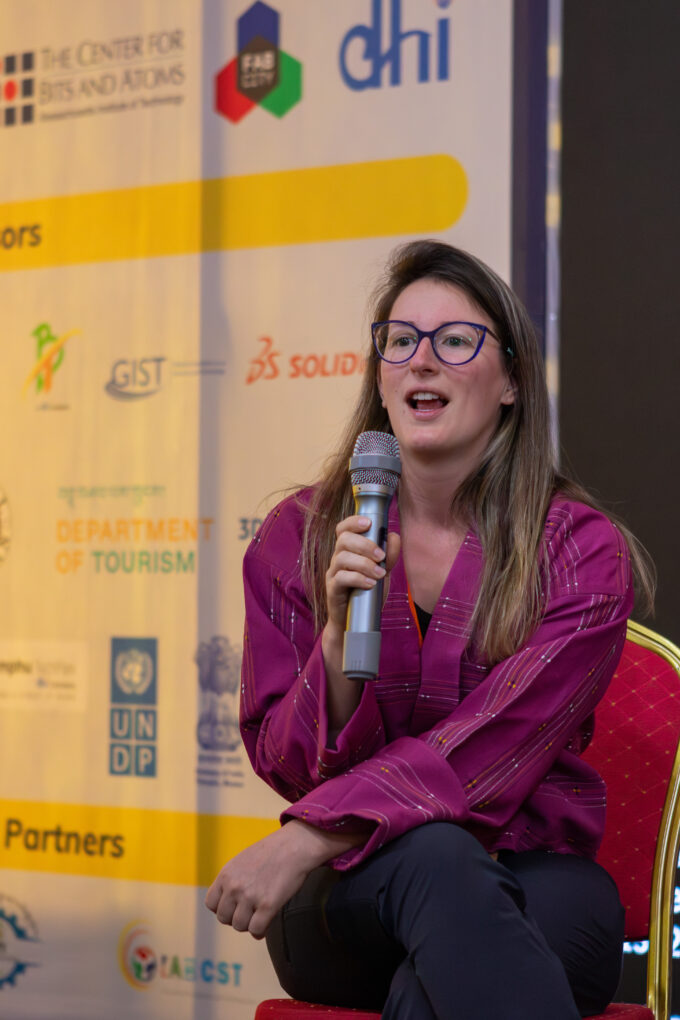 MDDI is fully accredited, hybrid & supported by Fab Labs worldwide.
---
Fab Bhutan Challenge Winners Announcement
The winner by people's choice is "Aluminium Waste, Gracefully Braced"
In collaboration with several SEN schools in Phuentsholing, the "Aluminium Waste, Gracefully Braced" or Alu (Assistive Learning Units) challenge team, FabLab CST, and Jica worked on eight different projects revolving around assistive technology. During the field trip on the first day, the team met with children with special education needs to find ways to support them through digital fabrication. Over the following days, the team split into smaller groups to work on special shoes, an improved walking aid, an artificial spine to correct physical deformities, as well as developing laser-cut Dzongkha (the local Bhutanese language) templates to support students with their fine motor skills, and an open-source braille printer. Many of these projects included aluminum casting using waste aluminum cans, which had been a rampant issue in the local community.
To ensure impact beyond the challenge week, the team collaborated with several local students and educators to develop a first-of-its-kind 5-year STEAM training plan for the digital fabrication of assistive devices and social entrepreneurship. The challenge proved to be an immense success, resulting in the start of a lasting collaboration between FabLab CST, FabCare, MakerInstitute, and many more.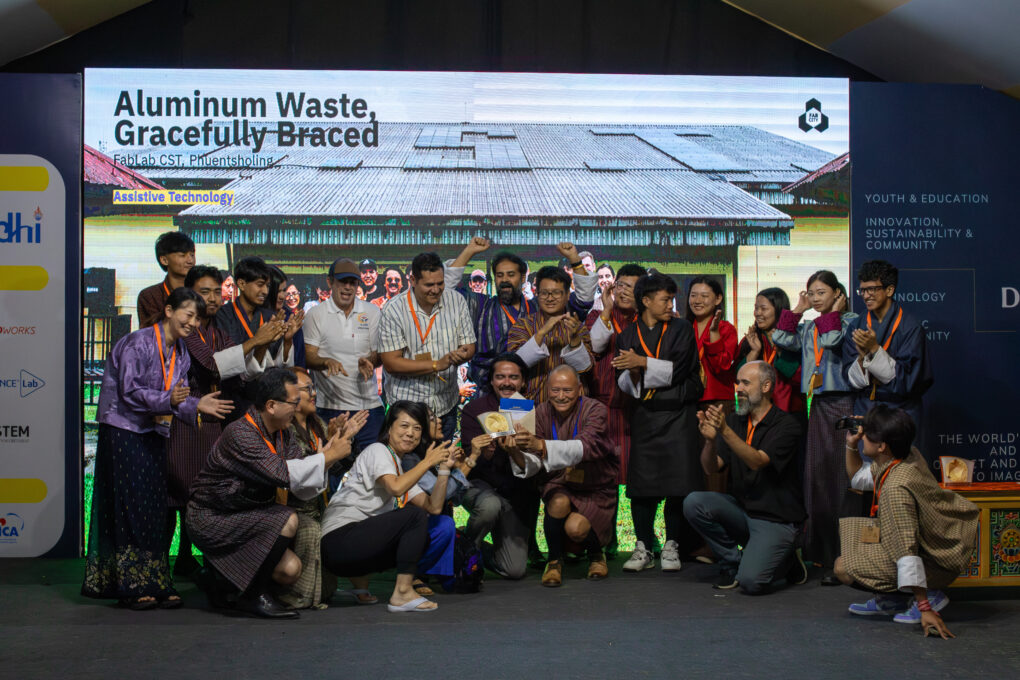 ---
The Fab Bhutan Challenge brought together 40 international participants from 22 countries and 19 Bhutanese participants, collaborating with 5 local FabLabs and numerous community partners, to address urgent areas of intervention.
Programmed by the challenge coordination team of the Fab City Foundation, led by Druk Holding and Investments (DHI), in collaboration with Jigme Namgyel Wangchuck SuperFablab (JNWSFL), and the five local labs, the organizations worked tirelessly for 12 weeks to identify and build these five innovation challenges.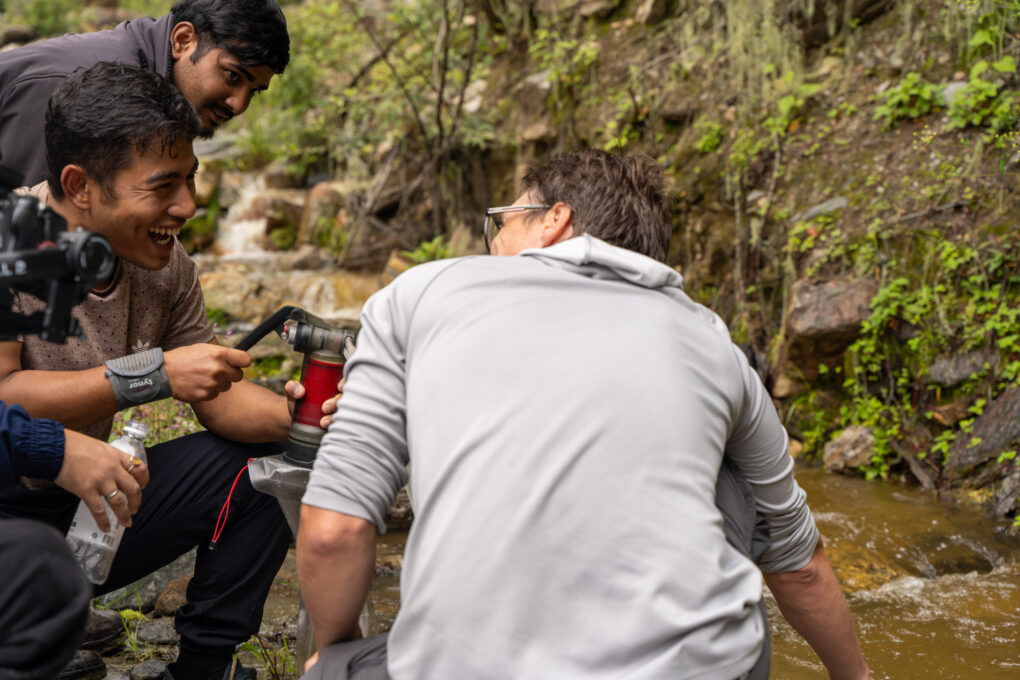 During the intense challenge week, the five challenge teams successfully developed more than 15 prototypes, and the engagement of over 250 students played a crucial role in their realization, and impact beyond the challenge week. The entire community showed exceptional enthusiasm, casting over 650 votes to select their favorite challenge.
Research conducted by Milan Thomas, PhD (as cited in this article), and supported by Namgyal Tsheden Gyaltshen, revealed that investments in the Fab Bhutan Challenge could yield returns as high as 800% per dollar spent. The study emphasized the significance of investing in innovation for Bhutan's economic aspirations, and it underscored how innovation challenges like the Fab Bhutan Challenge can play a pivotal role in shaping resilient futures for nations.
.
---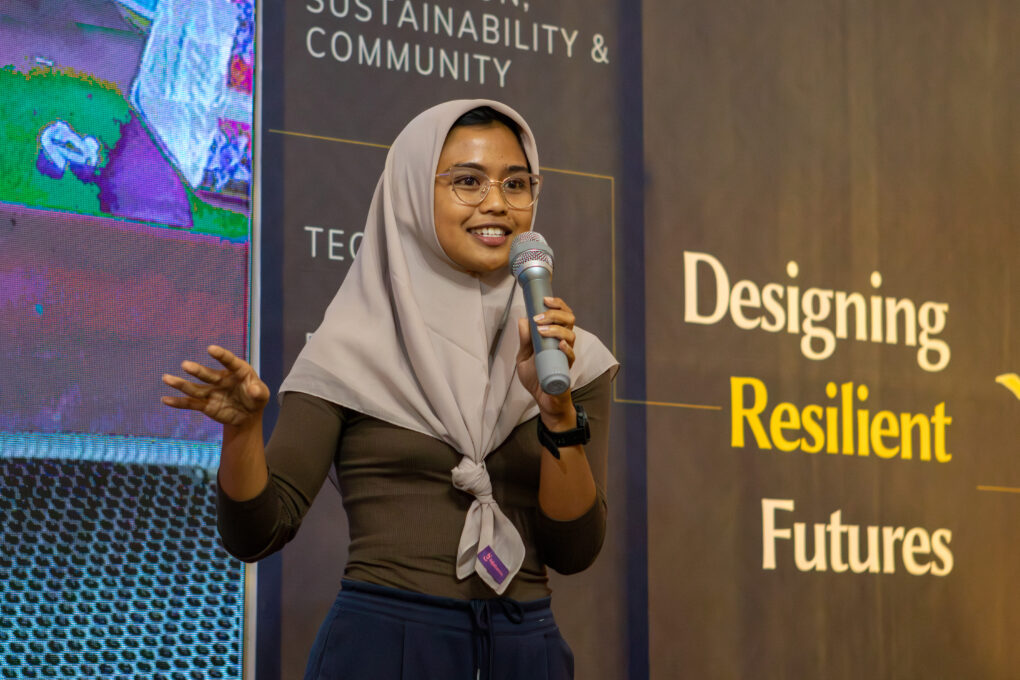 The Fab Island Challenge held last year in Bali in conjunction with Bali Fab Fest, continues to gain momentum.
As the Fab Bhutan Challenge begins to bear fruit, the Fab Island Challenge held last year in Bali in conjunction with Bali Fab Fest, continues to gain momentum as winners push the boundaries of innovation and sustainability.
The program continues its legacy with the participation of 100 talented students, proving that the future of innovation is indeed bright in Indonesia.
---
The live stream of the Fab City Summit can be re-watched here
---
About Fab City Foundation
Based in e-Estonia, the Fab City Foundation supports the global initiative through the development of projects for social innovation, research, and courses on urban innovation. The Foundation facilitates the Network of cities, hosts the annual Summit in collaboration with a local host, and leads strategic action research on innovative city models like the Fab City Full Stack and PITO to DIDO model.
---
Follow us
Latest Stories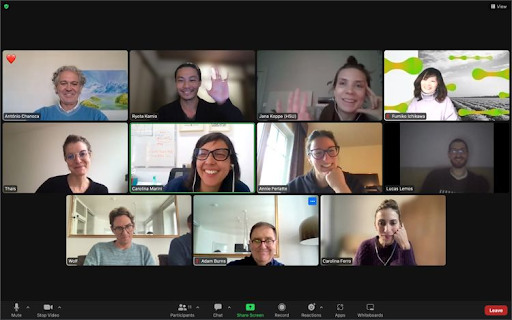 Fab City Collective: working towards definitions
Since the Bali Fab Fest, which took place in October 2022, the reactivation effort of the Fab City Collective has been in place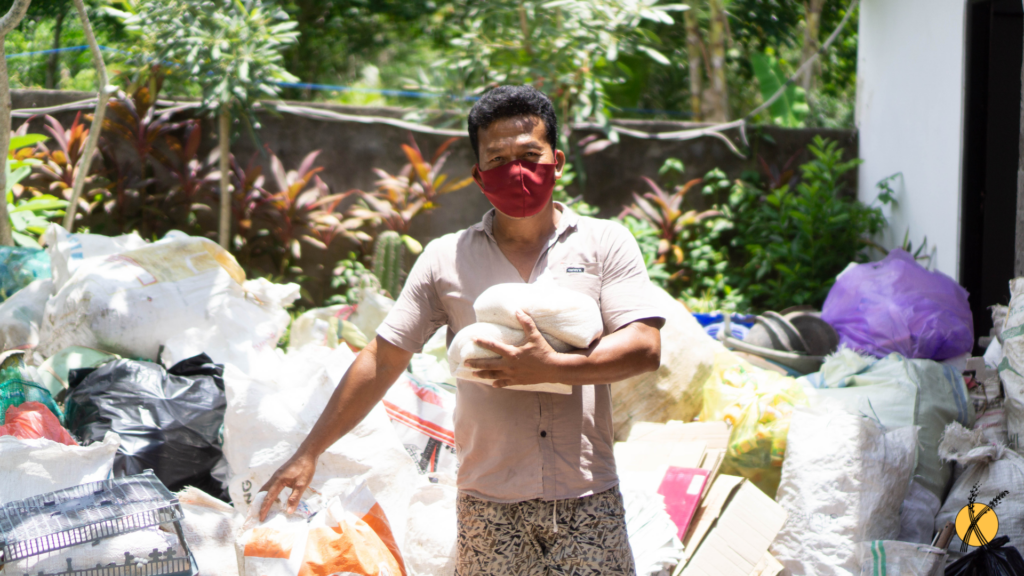 Fab Island Challenge 2022 Winners
Presenting the Winners of the 2022 Edition, Held at the Bali Fab Fest.
And the winners of the 2023 Fab City Awards are…
The 2023 Fab City Awards have come to a close, and we are thrilled to announce the exceptional projects that have been recognized. We extend our heartfelt gratitude to all the Fab Cities that submitted their innovative initiatives and to the dedicated jury members who meticulously evaluated each project. 1st Prize (two) MDDI 50% Scholarship […]