Digital Ecosystem Declaration
Fab City Foundation aims to develop a framework to formulate a Digital Ecosystem Declaration (DED). This declaration will be part of the principal tools of the Fab City Global Initiative. The aim is to bring together key actors of the Fab City Global Initiative and like-minded projects in order to contribute to and become signatories of the DED, a set of values that will be able to regulate the way we implement our strategies within a digital ecosystem.
Until the launch of the Fab City Digital Ecosystem Declaration
In recognising the need to steward, advocate for, and foster meaningful ways to share and collaborate digitally, the Fab City Global Initiative embarked on developing a Digital Ecosystem Declaration (DED). It aims to define principles that bring together stakeholders, frame digital tools and guide the development of protocols to realise Fab City's 'Data In – Data Out' productive model.
The Fab City Foundation launches a public consultation period. Partners, as well as stakeholders and the general public, are invited to improve the DED, which was initiated in Hamburg as part of The Future of Making Conference + Expo 2023.
The Digital Ecosystem Declaration Ceremony is based on the Digital Ecosystem Declaration workshop outcomes held March 1-2, 2023 at the Fab City Haus in Hamburg.
This hybrid workshop brought together online and in-person participants to discuss what principles and values should guide the steps we take as actors in a Global Digital Ecosystem.
A variety of views, critical issues, and questions emerged from the workshop that is now fertile ground for the workshop's goal: to engage in the medium and long term in the development of a Declaration co-created by our global community that can be representative of its complexity and wholeness.
Roadmap March – July 2023:
Online consultation period launch → Mar 31, 2023
Online consultation period → from Mar 31, 2023 to May 31, 2023
Online consultation period ending → May 31, 2023
Evaluation period and editing of incoming feedback → from Jun 1, 2023 to Jul 14, 2023
Fab23 Bhutan → from Jul 16, 2023 to Jul 27, 2023
Final DED online version launch → Jul 28, 2023(Fab CIty dedicated day during Fab23 Bhutan)
The DED process has started on March 4 at The Future Of Making Conference+Expo 2023 in Hamburg.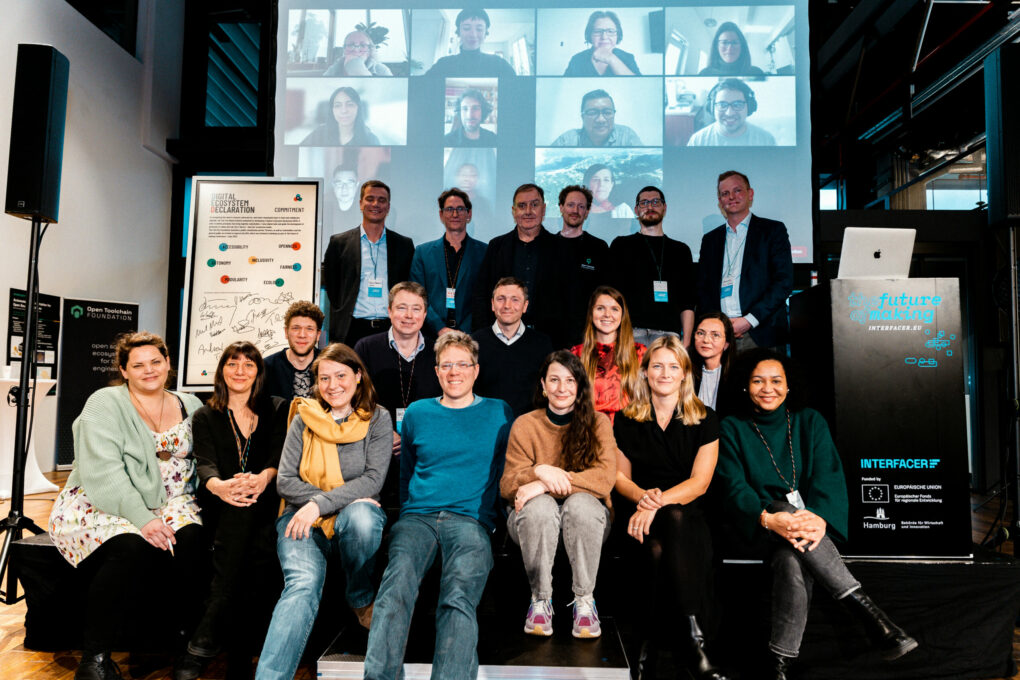 Stay updated with our Digital Ecosystem