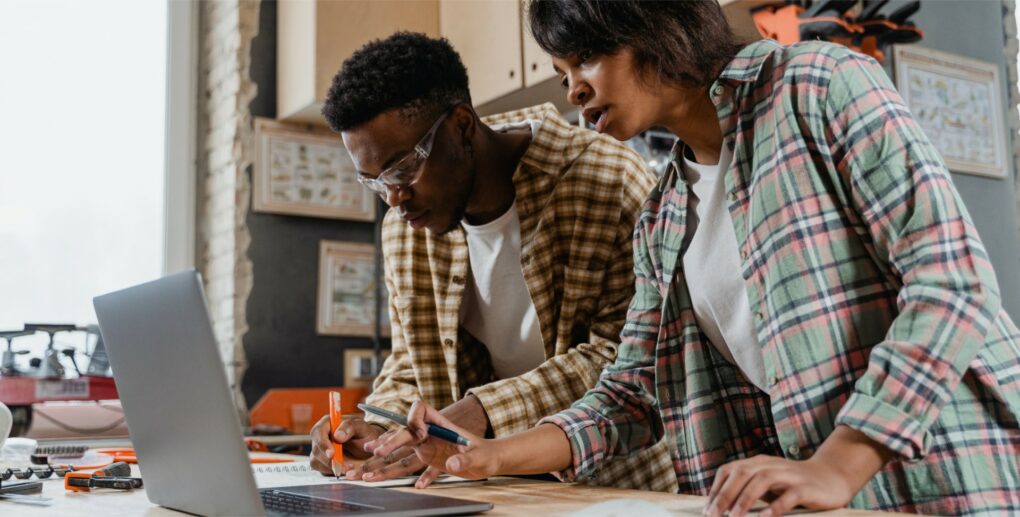 An innovative maker ecosystem across Africa, Europe and the world.
---
The goal
The aim of mAkE is to support existing digital innovation hubs (DIHs) in Africa and to facilitate the collaboration between EU and African DIHs in order to strengthen a common EU-Africa innovation and start-up ecosystem. mAkE focuses on maker spaces as key players of local digital innovation ecosystems and global collaboration networks, which are complementary to the current efforts in digitisation in Europe and central for localised production in Africa.
The solution
mAkE follows a five-step research process that engages all societal actors by adopting a culturally and gender-sensitive methodology and principles. By providing maker spaces, entrepreneurial makers, SMEs, and start-ups with educational resources, access to networks, and new open standards and tools, mAkE will enable this group of DIHs to build equitable businesses, train their members in employment-relevant digital skills, offer their machines and services, creating new revenue streams and networks of local, smart production, as well as foster cooperation between European and African DIHs and other relevant stakeholders.
Type of project
European Horizon 2020 program.
Main outputs
The project envisions 4 levels of impact: 1) economic impact by providing business models and funding support for local start-ups and hubs, 2) technical/technological impact by offering infrastructures and standards for distributed collaboration, 3) social, ecological, and economic impact via skills formation and capacity building, and 4) political impact by creating an enabling policy environment.
Our contribution
The Fab City Foundation will support the development of a common policy agenda based on existing policy frameworks such as the EC European Circular Economy Action Plan, European Green Deal, and the SDGs, which will be adapted to represent the needs and demands of maker spaces and fab labs.

Also, the Fab City Foundation will support sustainable collaborations between African and European communities by embedding project outputs into existing online community infrastructure. The Foundation will amplify mAkE's exploitation and dissemination through the Fab City Global Network by enabling lateral collaboration with Fab Cities in Europe and beyond.
---
Partners