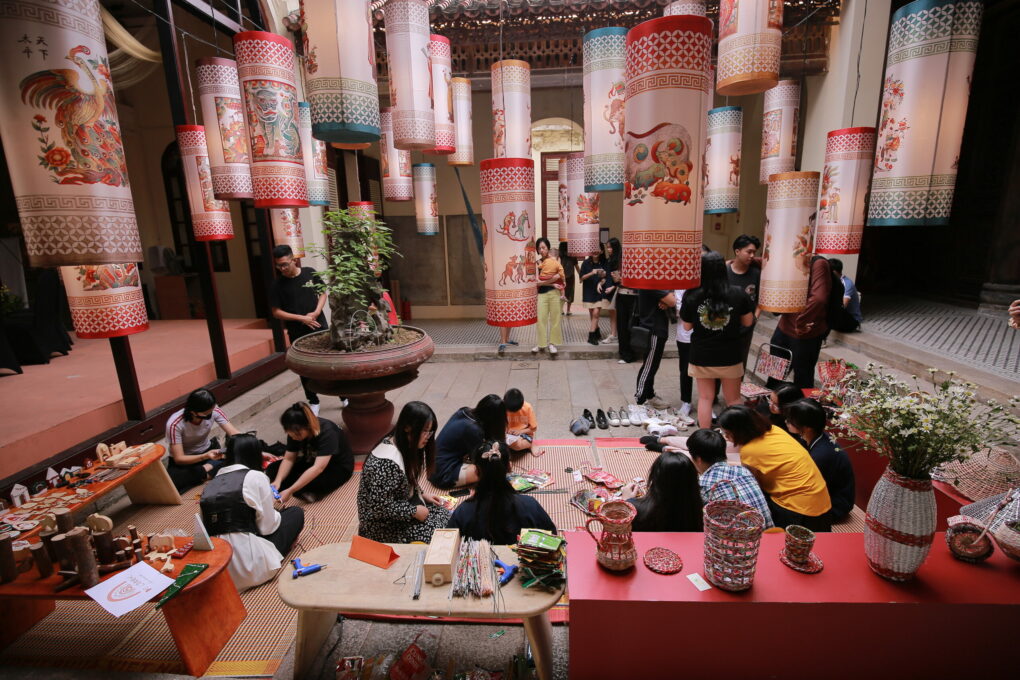 A joint project by UNESCO, UNIDO and UN-Habitat for fostering creative industries and digital fabrication in Ha Noi.
---
The goal
To foster creative industries and digital fabrication in Ha Noi, Vietnam

The Solution
A series of activities were coordinated and executed byb Fab City Foundation to achieve specific outputs:
1. Enhance the capacities of local Fab Labs and young designers, develop innovative products in cooperation with local partners (companies, universities etc.)
2. Disseminate the work of creative designers and services of local Fab Labs for the creative industry in Hanoi
Type of project
Hanoi Rethink is joint project by UNESCO, UNIDO, and UN-Habitat to implement Vietnam's new strategic development vision towards 'Ha Noi Creative Capital' and transition towards a creative economy.
Main outputs
-The Vietnam Creative Community online platform.
-Training Creative Hub and FabLab leaders in the Distributed Design approach to encourage the connection between the creative economy and digital fabrication technologies.
-Showcase and exposure of local Creative Hubs and FabLabs in various national and international events like the Bali Fab Fest and Hanoi Design Week.
-A multistage design contest encouraging creatives to develop projects from ideation to protyping to advanced development.
-Development of innovation projects built by creatives in collaboration with FabLabs, and other organisations.
Our contribution
-Updated the database of Creative Hubs in Hanoi and created a unified online community.
-Developed a hubs training program in the form of the Distributed Design Academy, in collaboration with Fab Lab Barcelona with an aim to support and connect creatives, designers, makers, and innovators to participate in the creation of a new model of production and consumption.
-Organized an open design contest to develop innovative solutions in the creative industry in collaboration with local fab labs, companies, and other institutions in a multi stage format to encourage maximum prolonged participation.
-Disseminated the work of local Creative Hubs and Creatives at national and global events like the Bali Fab Fest and Hanoi Design Week and though online publications.