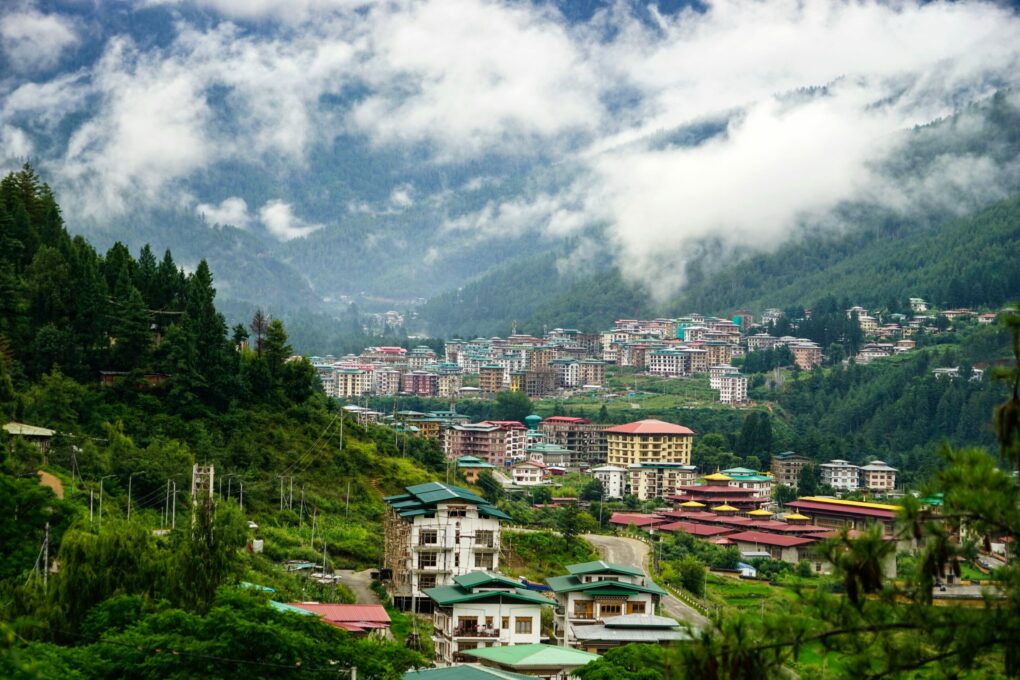 Fab Bhutan Challenge 2023 - Designing Resilient Futures
Fab Bhutan Challenge | July 16-21, 2023 - LIMITED PARTICIPANT CAPACITY

Bhutan
About the Fab Bhutan Challenge '23
5 local Fab Labs and 5 international teams
The Fab Bhutan Challenge is a structured innovation competition that forms the backbone of the Fab 23 Bhutan. 
Five problems in the local context of Bhutan will be identified and collaboratively addressed by 5 local Fab Labs and 5 international teams.
THIS INITIATIVE HAS LIMITED PARTICIPANT CAPACITY. 
60 people is the upper limit for selection. Each of the 5 fablabs, therefore, will host 12 local and international challengers.
Once the established threshold of challengers is reached, the FAB23 Bhutan ticket will include all activities except the Challenge, that is, all activities that will take place from July 21 to 28.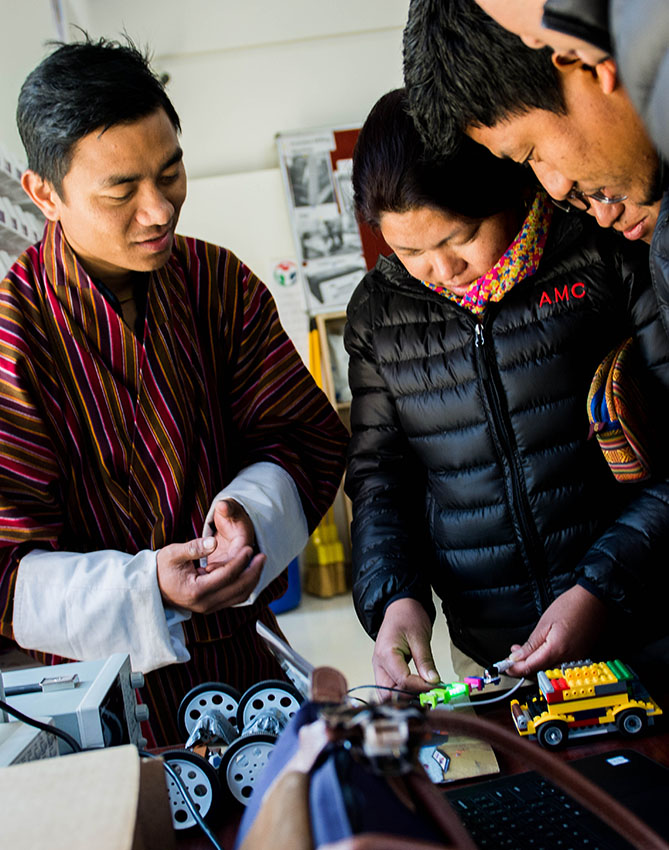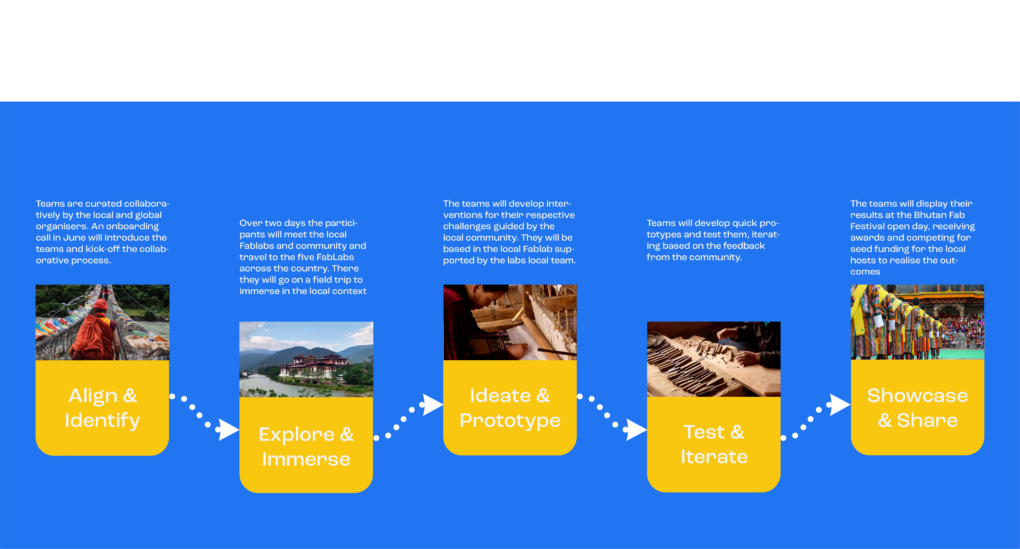 Participation
2. Optionally attend the challenge presentation pitches on the 19th of April
3. Fill in the application form to select your preferred challenge.
*Curation Process
Going through these steps does not imply guaranteed participation. After a curation process with the local Fablabs, the final teams are announced on the 21st of May.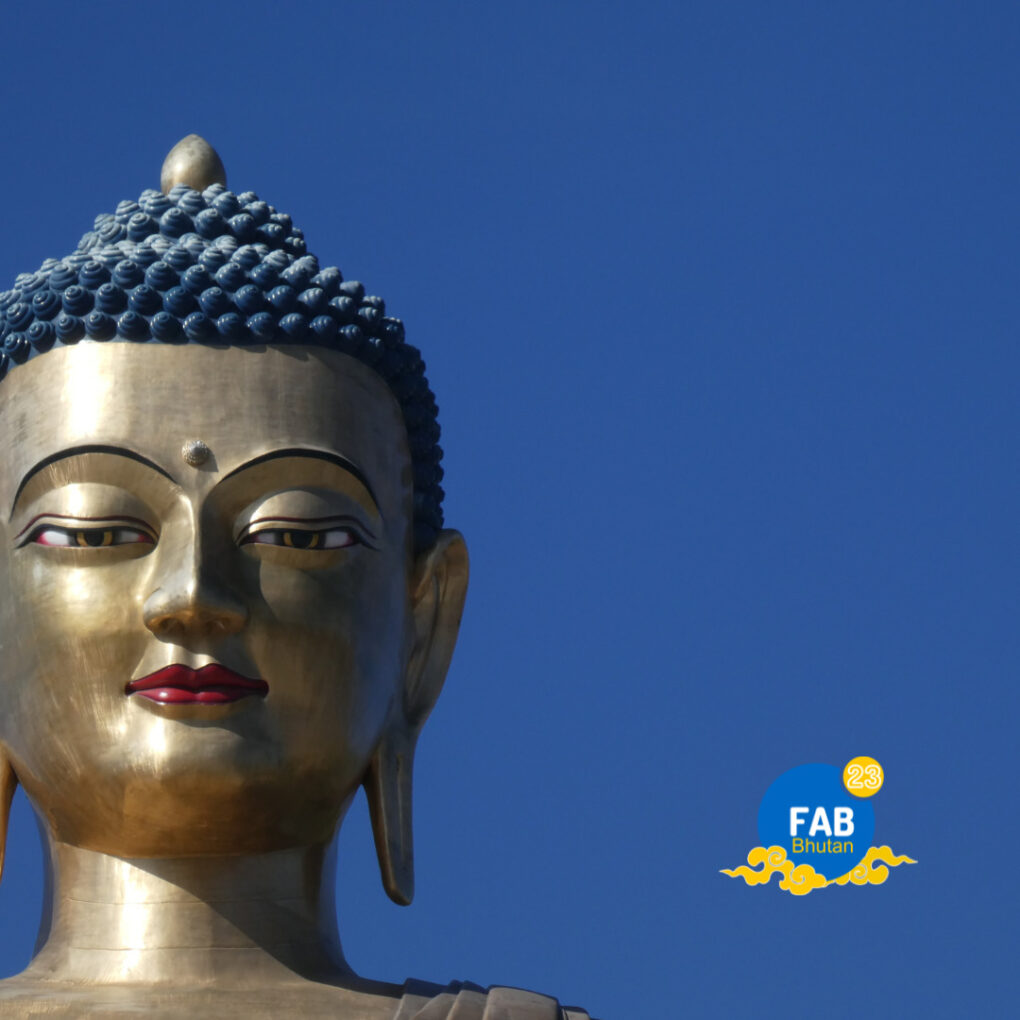 The Theme and its 4 Pillars
There will be four areas of intervention in the challenge, and through them it will be possible to outline the course of the program.
The theme of the Fab Bhutan Challenge, as well as the overall theme of the event, is "designing resilient futures.", an acknowledgement of the changes and transformation that Bhutan is currently undertaking. 
The Challenge, following this theme, will bring together local and global innovation communities to propose meaningful interventions that enrich, scale and invest in Bhutan's resilient economy from the bottom up following these four pillars:
Youth & Education
Technology
Innovation, Sustainability and Community
Economic Opportunity
About the trip to Bhutan
All visitors require a visa before traveling to Bhutan. In agreement with the Bhutan Tourism Department, all FAB23 Bhutan participants will NOT have to pay a US$200 per day fee. To start your visa application process, you must first purchase you FAB23 Bhutan Ticket and then submit the FAB23 Bhutan Visa Application Form. You must do this process at least one month before arrival at the event.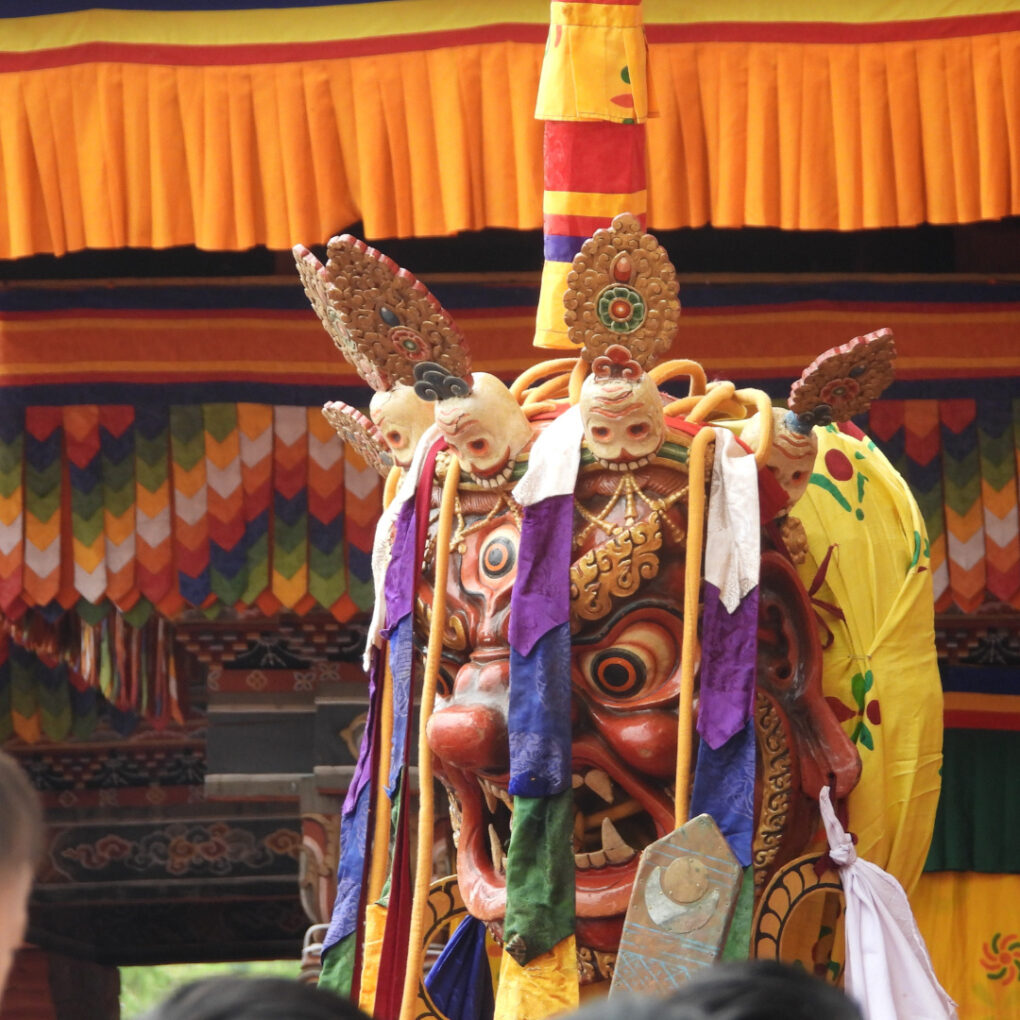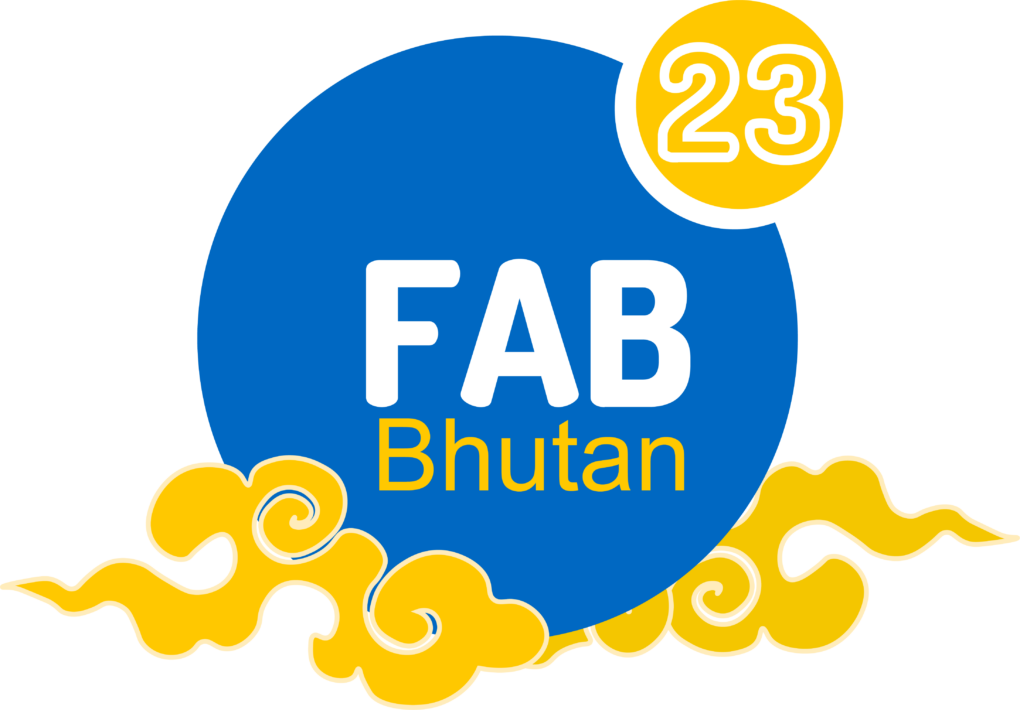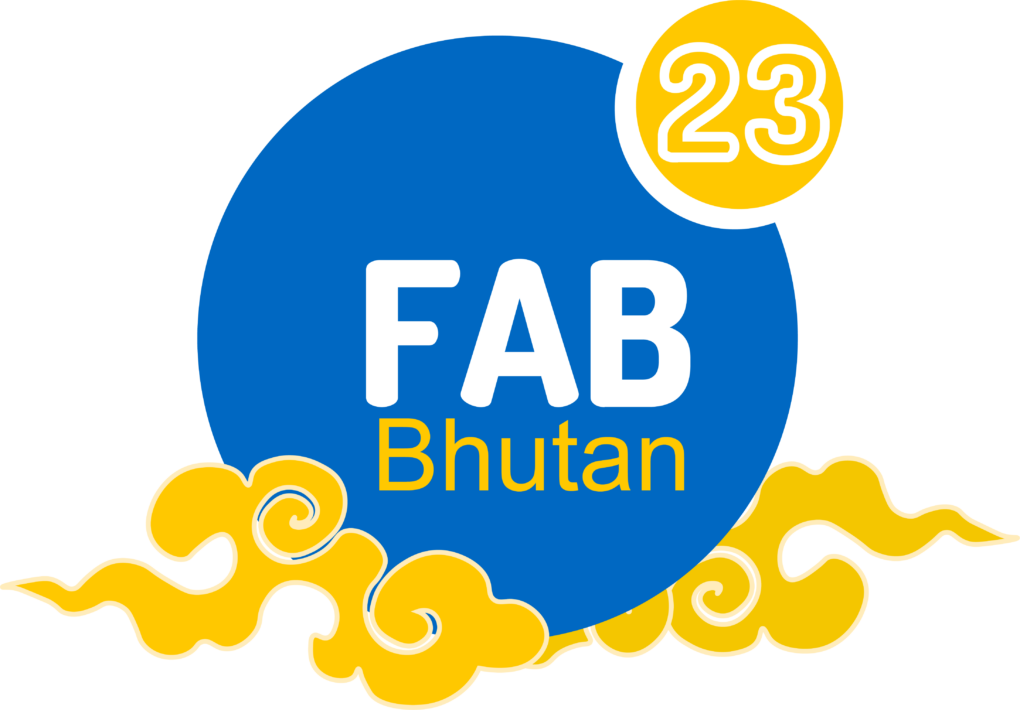 Important Dates
Before the Challenge
April 19 : Online challenge presentation pitches
May 7 : Close applications
May 21 : Team Announcement
June 2 : Team onboarding online call
During the Challenge
16 July : Challenge Kickoff
17 July : Travel to FabLabs and site visits
18 – 21 July : Working Days
22 July : Travel to Timphu and set up showcase
23 July : Showcase on Open Day
28 July : Winner Announcements
Disclaimer
The ticket price for FAB23 Bhutan – Designing Resilient Futures event includes the following activities:
Fab Bhutan Challenge | July 16-21, 2023 – LIMITED PARTICIPANT CAPACITY.When buying your ticket, kindly inform us whether you intend to take part in the Challenge. If you are not selected as a challenger but still intend to travel to the venue on the 16th, you will be accountable for organizing and funding your own activities.

FAB Festival Bhutan | Jul 23, 2023

Fab Lab Conference and Symposium – Fab Event | July 24-27, 2023

Fab City Summit | Jul 28, 2023
Please note: these activities do not overlap