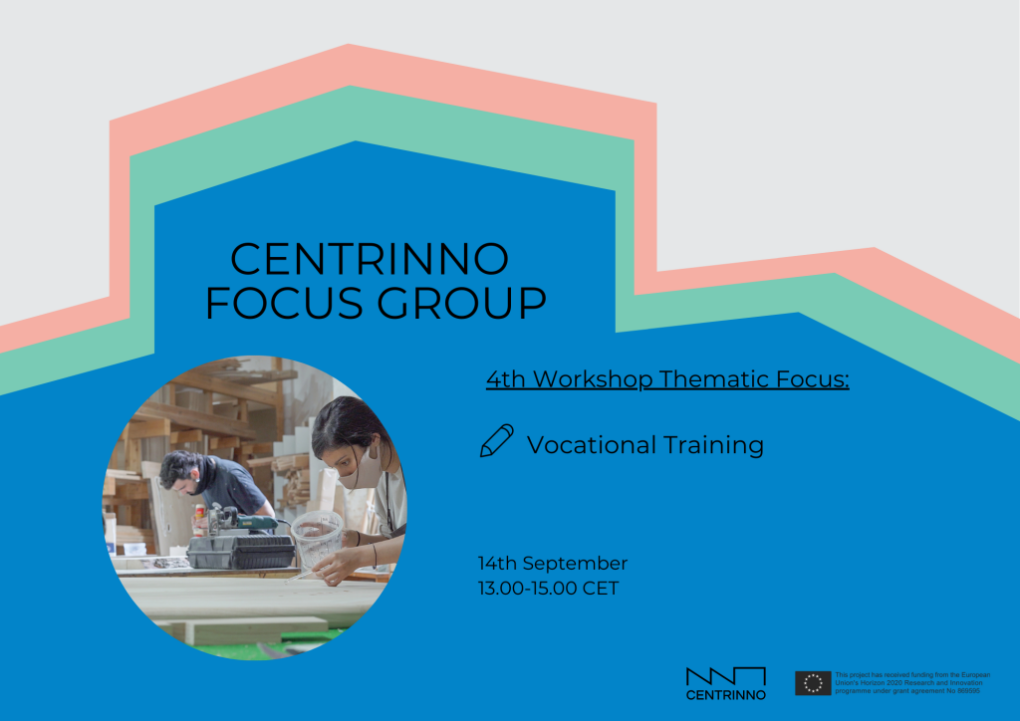 The upcoming Focus Group is on
September 14, 2023, 1:00 PM-3:00 PM CEST

Online
Centrinno Focus Group #4:
Vocational Training
The new economy at the core of sustainable and inclusive transformation of historic industrial areas will need new professionals and jobs. Programs at the intersection of hands-on and theory, as well as open and accessible knowledge, play a key role in training this new working force, connecting tangible urban issues with local organizations and companies. Thus, the concept is about connecting training and innovation with local needs and local traditions. This includes formal (schools, research centres, etc.) and informal training (peer-led, business-led, skill- share workshops, etc.). Training programs in CENTRINNO foster life-long training and a new understanding of craftsmanship. The topics dealt with are diverse and interconnected (textile, advanced technologies, woodwork, design, agriculture, food, etc.). The training approach includes hard skills, soft skills and ethical awareness (e.g., gender issues).
Don't miss the last Focus Groups
Here is the date and the topic!
Fab City Hubs: 23rd November 2023