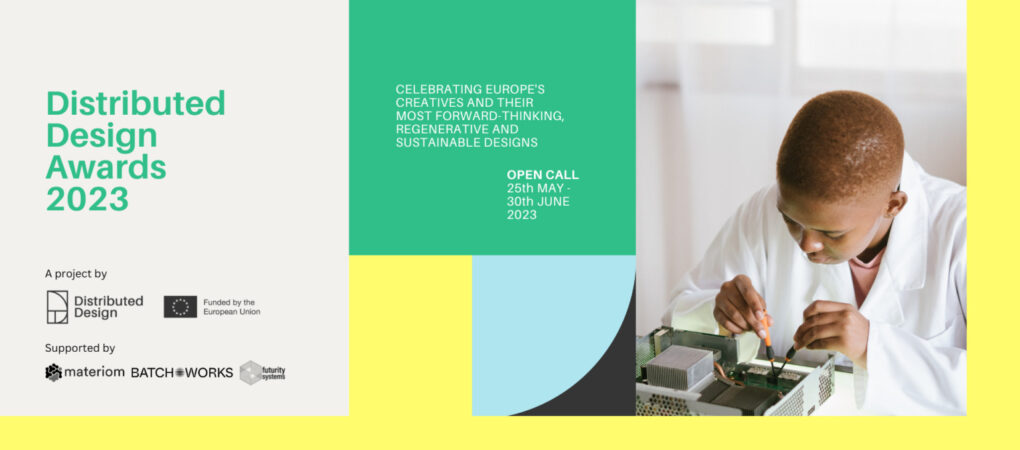 Distributed Design Awards 2023
Edition number 6
Celebrating Innovation and Sustainability in Europe's Creative Community
The sixth edition of the highly anticipated Distributed Design Awards is set to recognize and honor exceptional design projects that embrace the principles of innovation, sustainability, and responsible practices. This prestigious event celebrates the creative minds and their groundbreaking responses to the post-industrial design paradigm. Open to makers, designers, creatives, and other creative players, this year's awards promise to showcase the very best of Europe's design and making industry.
The Distributed Design Awards are dedicated to projects that embody the core principles of distributed design
This includes open source and transparency, enabling adaptation and customization. Moreover, circular economy principles, such as local production, responsible materials, smart manufacturing, convivial tool making, and considering the product's entire life cycle and afterlife, are highly valued. Additionally, designs that tackle social challenges and prioritize human well-being, encompassing end-users and potential co-producers in the design process, will be acknowledged.
---
---
Applications for the awards are now open to all creative professionals working in the design and making disciplines
Whether you're an experienced industry veteran or an emerging talent, this is your chance to showcase your innovative creations. The Distributed Design Awards promote diversity, equity, and inclusion, welcoming individuals from all backgrounds, irrespective of their origin, ethnicity, creed, culture, gender identification, or religious beliefs.
The awards recognize the broad spectrum of emerging creatives who apply the Distributed Design concept to diverse applications. This could encompass platforms, deployments, or products that embody the principles of distributed design. There are no limitations based on academic involvement or prior experience, as the focus is on embracing and promoting the concept itself.
About DDP
Organized by Distributed Design, a project co-funded by the European Union, this initiative aims to empower emerging makers and designers in our digitized world. It provides a platform for celebration, support, and inspiration for these professionals across Europe, while also facilitating their connectivity with new digital markets. The Distributed Design Awards foster the mobility and circulation of their work, enabling access to a wider audience and opening doors to new opportunities.
---
---
The initiative is made possible through the support of key partners and collaborators, including Fab Lab Barcelona, Materiom, Batch.Works, and Futurity Systems. Their commitment to promoting innovation, sustainability, and responsible design practices ensures the success and impact of the Distributed Design Awards 2023.
The Distributed Design Awards 2023 promise to be a platform where exceptional talent meets transformative ideas, setting a benchmark for the future of design. Stay tuned as the event unfolds and witness the unveiling of Europe's most forward-thinking and creative design projects that will shape the world we live in.
For more information and to submit your application, visit the Distributed Design Awards website. Join the movement and be part of a new era of design and making that embraces innovation, sustainability, and social responsibility.
---
Latest Stories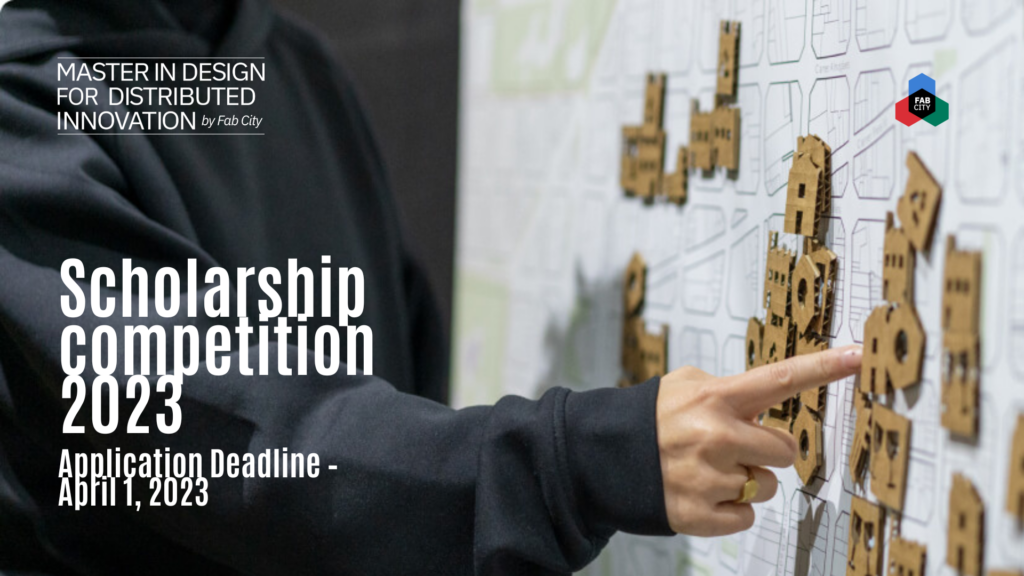 MDDI Scholarship Application Deadline
We are opening a scholarship competition, giving our master's applicants a chance to win partial scholarships covering up to 30%, 40%, and 50% of the tuition fee. Applicants from all over the world can send their proposals. Read and follow the instructions carefully prior to submitting your application. All winners will be notified on or before the 30th […]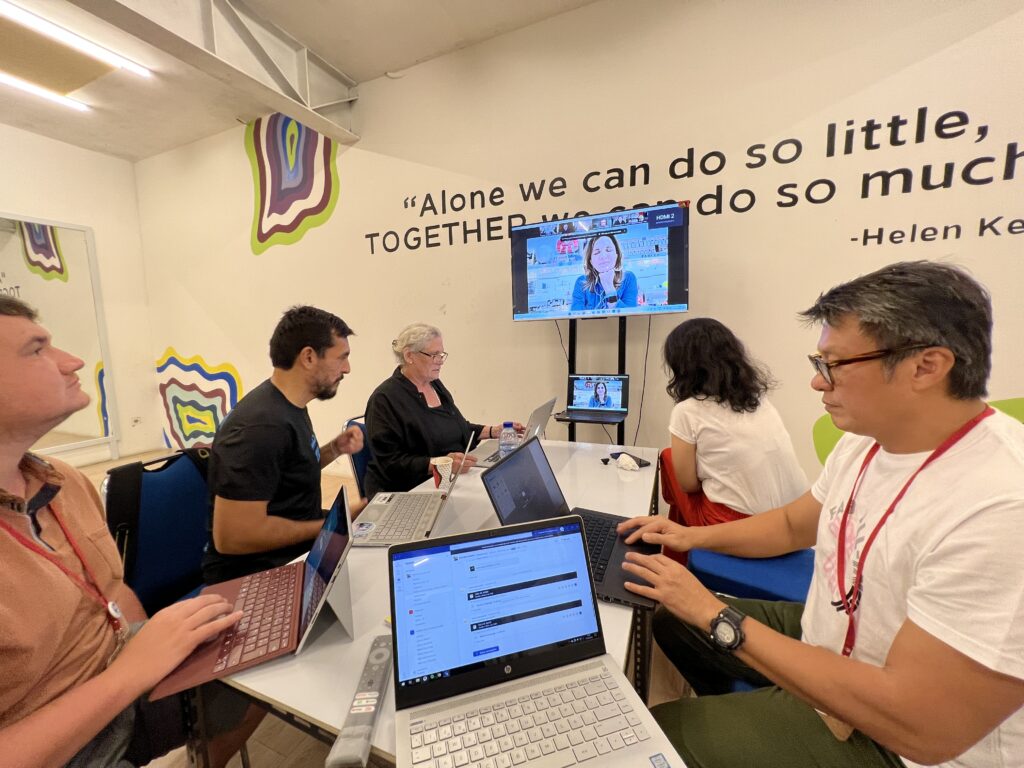 Fab City Collective reactivation during the Bali Fab Fest
Check out all the advancements made by the Collective in Bali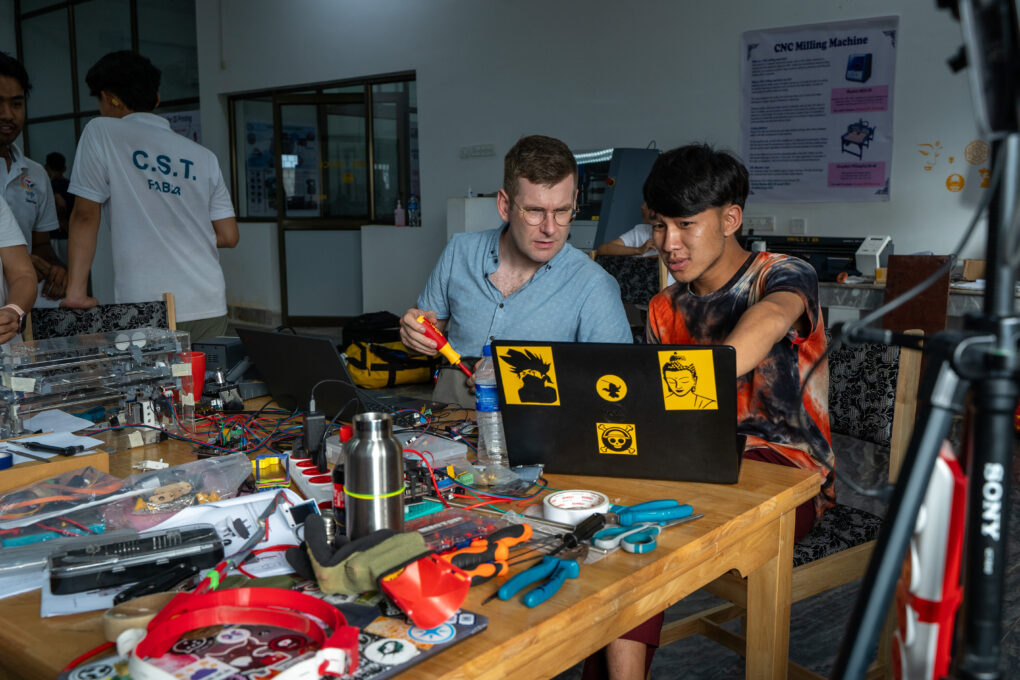 The Fab Bhutan Challenge Documentary is OUT NOW!
Discover firsthand the transformative power of the Fab Bhutan Challenge in our newly released documentary.